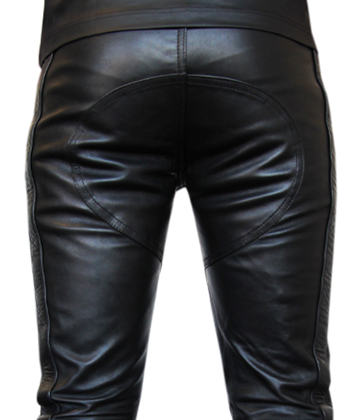 About Bockleder
Bock produces their own line of gear including a wide variety of pants styles including super-tight stretch leather jeans, and all at reasonable prices.
Shop Bockleder
Bockleder promo codes & offers
Based in Northern Germany, Bockleder makes their own line of sexy leather clothes including numerous leather trousers available at affordable prices. Bockleder also models many of their products on younger gay men different from how most other leather brands show their gear. Selling a mix of proper cow or lamb leather gear, Bockleder has several nice styles made of top quality hide. For the tightest products, try out their Bockle Tube or their Bockle super stretch tube pants. They even have their own take on traditional Bavarian lederhosen!
On top of their affordable prices, you will often find items on sale from time to time, usually about 10% off leather pants or a leather jacket.
Saddle leather pants
By Bockle