Looking for a good deal from 2(x)ist, then hit their sale page for the latest discounted styles including briefs, trunks, boxer briefs, jocks, shorts, tanks and much more! Pick up 3-packs in briefs AND boxer briefs, 2-packs of jocks or performance boxers, or single pairs of the hottest 2(x)ist underwear styles, all for 20% off or more!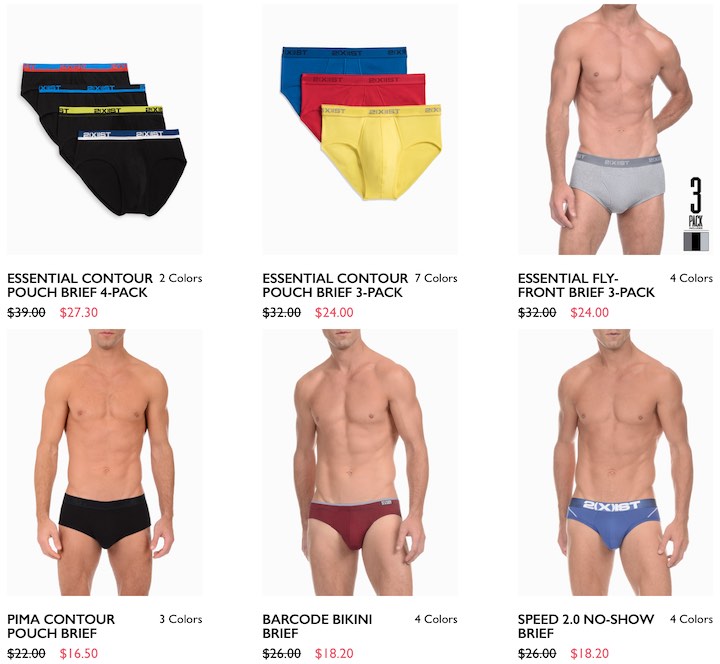 Created in NYC, 2(x)ist launched in 1991 with a simple new design for basic male underwear, the original contour pouch. Since then 2(x)ist has been a style leader in men's underwear and essentials fashion. Whether basic mens briefs or form-fitting boxer briefs, and now activewear, swimwear and accessories, they have stayed true to their drive to design for men "who live confidently in their every day life".
Purchase from 2(x)ist and get free shipping on orders over $50 + free returns for when you order is not right.