As 2019 draws to a close it's time to reflect on some of the best things for this rocky year. LGBTQ+ representation on the big screen has continued with Hollywood features, indie favorites and beautiful foreign stories.
Among this list are a number of Oscar potentials, we'll have to wait and see what happens in February but Pain & Glory and Rocketman should easily garner nods.
1. Rocketman
After the success and treatment to Freddie Mercury's legacy, I was looking forward to a different take on the gay musician bio-pic. And with Elton still alive and touring, and filmmaker husband David Furnish involved, we had high expectations for Rocketman. While it's possible Elton didn't open his life completely, a lot of his past was exposed and a good number of self-deprecating jokes were included, including Elton's hair loss.

How to watch Rocketman
The story of Elton John's life, from his years as a prodigy at the Royal Academy of Music through his influential and enduring musical partnership with Bernie Taupin.
2. Pain and Glory
Also high on our list, especially as an Oscar contender, Pain and Glory stars Antonio Banderas as a filmmaker in his decline as he reflects on his life choices. It's a beautiful performance that deserves the awards and recognitions it has received this year.

How to watch Pain and Glory
Salvador Mallo, a filmmaker in the twilight of his career, remembers his life: his mother, his lovers, the actors he worked with. The sixties in a small village in Valencia, the eighties in Madrid, the present, when he feels an immeasurable emptiness, facing his mortality, the incapability of continuing filming, the impossibility of separating creation from his own life. The need of narrating his past can be his salvation.
3. Giant Little Ones
From Canada, Giant Little Ones is a perfect high school drama that exposes how rumors and secrets spread, and how far the popular kids will go to stay in the closet.

How to watch Giant Little Ones
Two popular teen boys, best friends since childhood, discover their lives, families, and girlfriends dramatically upended after an unexpected incident occurs on the night of a 17th birthday party.
4. This Is Not Berlin
How to watch This Is Not Berlin
Seventeen-year-old Carlos doesn't fit in anywhere, not in his family nor with the friends he has chosen in school. But everything changes when he is invited to a mythical nightclub where he discovers the underground LGBTQ nightlife scene: punk, sexual liberty and drugs.
5. Drive me Home
How to watch Drive me Home
Antonio and Agostino grew up together in a small town in Sicily; they dreamt of living a different life, somewhere else. Now thirty-year-olds, they both live abroad but they lost touch years ago. When Antonio discovers that the house he grew up in, which had been empty for a long time, is about to be sold at auction, he decides to leave and reconnects with his childhood friend. But their lives have changed a lot. Old conflicts and new revelations bring them through Europe on a truck journey.
6. Papi Chulo
This indie film from the US caught our eye thanks to lead actor and out heart-throb Matt Bomer. Another TIFF 2018 premiere, Papi Chulo is a cute story around finding meaning and friendship in our lives.

How to watch Papi Chulo
A lonely TV weatherman strikes up an unusual friendship with a middle-aged Latino migrant worker.
7. Consequences
How to watch Consequences
After being sent to a youth detention centre, 18-year-old Andrej has to fight for his place within the group of inmates while getting closer to Željko, their informal leader, and struggling to keep his repressed secret in the dark.
8. And Then We Danced
Not yet available on iTunes, And Then We Danced is a charming story from Georgia (the country) but Swedish director Levan Akin. An example of why gay stories need to be told, the screening in Georgia caused protested as people tried to suppress the film.

How to watch And Then We Danced
Merab has been training since a young age at the National Georgian Ensemble with his dance partner Mary. His world is suddenly turned upside down when the charismatic and carefree Irakli arrives and becomes both his strongest rival and desire. In this conservative setting Merab finds himself having to break free and risk it all.
9. The Blonde One
From Buenos Aires, the Blonde One is a simple story that follows two men as they begin their relationship, overcoming the sexual tension between two very different men.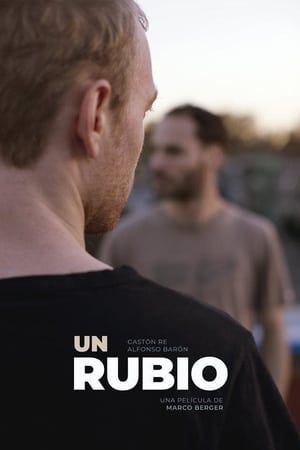 How to watch The Blonde One
Gabriel rents a room in Juan's House. They work together in a Woodwork place. Gabriel is a very quiet guy and has a little daughter. Juan is a party boy who has a lots of girls around. Inadvertently the sexual tension starts to grow between them. It opens a new hidden forbidden world they have to deal with.
10. Men of Hard Skin
Also from Buenos Aires, Men of Hard Skin goes outside the city for this farm boy and priest love story.

How to watch Men of Hard Skin
Ariel is a good-looking farm boy who lives with his father and sister in a rural part of Buenos Aires province. He has become familiar with sex thanks to Omar, a priest with whom he has a secret affair.
11. End of the Century
On a roll with Argentine gay films, in End of the Century, Ocho is visiting Barcelona and hooks up with Javi, but they soon discover they'd met 20 years before when they were closeted and didn't pursue a relationship.

How to watch End of the Century
Two men meet in Barcelona and after spending a day together they realize that they have already met twenty years ago.
12. Adam
How to watch Adam
Adam, an awkward teen, spends a summer with his older sister, who is part of New York City's lesbian and trans activist scene. He meets the girl of his dreams but can't figure out how to tell her he's not the trans man she thinks he is.
13. Bathroom Stalls & Parking Lots
Set against the backdrop of San Francisco's famous gay neighborhood, Bathroom Stalls & Parking Lots explores dating in the modern era of apps and hookups.

How to watch Bathroom Stalls & Parking Lots
Bathroom Stalls & Parking Lots explores dating in today's hook-up culture. It analyzes how dating apps have turned relationships into disposable and meaningless experiences. The movie takes a hilarious look at the culture of romantic relationships among gay/bisexual male youth in the Castro District as a Brazilian guy rummages through San Francisco's gay clubs for his one-night stand in hopes of taking their relationship to the next level.
14. The Death & Life of John F. Donovan
Another star filled fantastic story from the mind of Xavier Dolan capped off the year in late December, which is the only reason this charming drama is last on our list. Despite a September 2018 screening at TIFF, The Death & Life or John F. Donovan didn't hit screens until spring 2019 and only reached the US in December. With a lot of praise for Kit Harington, our focus was on rising star Jacob Tremblay's performance as the young Rupert. It's well worth watching.

How to watch The Death & Life of John F. Donovan
A decade after the death of an American TV star, a young actor reminisces about the written correspondence he once shared with the former, as well as the impact those letters had on both their lives.