Joining Jockstrap Central's huge collection of jockstraps & briefs are four new stunning PUMP! micro-mesh tank-tops along with four new matching jockstrap styles.
The tanks are designed to handle the fiercest of activity, fusing comfort, style and breathability with a micro-mesh body, contrasting side stripes, and iconic PUMP! logo with team number on the back. On the front, full micro-mesh fabric with swooping neck-line and large-enough arm openings to allow freedom of movement and air-flow without looking sloppy. Piping edges the neck and arms. On the sides you'll find stylish contrasting sports stripes and on the back find a huge PUMP! logo between the shoulder blades and large team number below. They've got four styles you can mix and match with many of their PUMP! jockstraps and briefs for a complete look.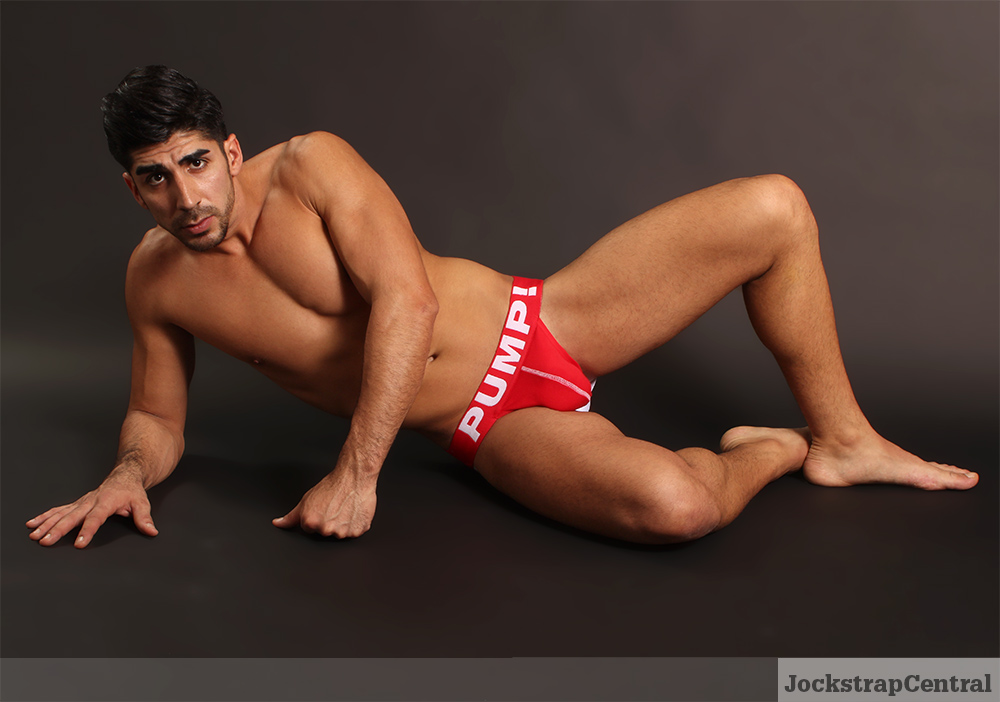 For their initial tank launch, they've got "Ninja" that's deadly serious in all black with shiny sports stripes and lettering on the back. For a bit of light hearted fun, choose "Frost" in baby-blue with white detailing. For a bolder statement, "Titan" has a stunning royal-blue front and navy-blue back with royal-blue sports stripes and back lettering. Finally, our favorite and most patriotic tank in red white and blue is simply called "Star": It's got a navy-blue front with a big white star, the sides are white with red sports stripes and the back in white micro-mesh with red PUMP! and the number 16 in navy-blue.
But that's not all! They chose four new jockstraps to launch with the tank tops, chosen mostly because they look great with the new tanks. "Blow-Pop" joins all their other Pump! micro-mesh jockstraps in white with lime-green detailing. Red and blue join their original brushed cotton jockstrap styles and black joins their original white with it's comfort ribbed pouch.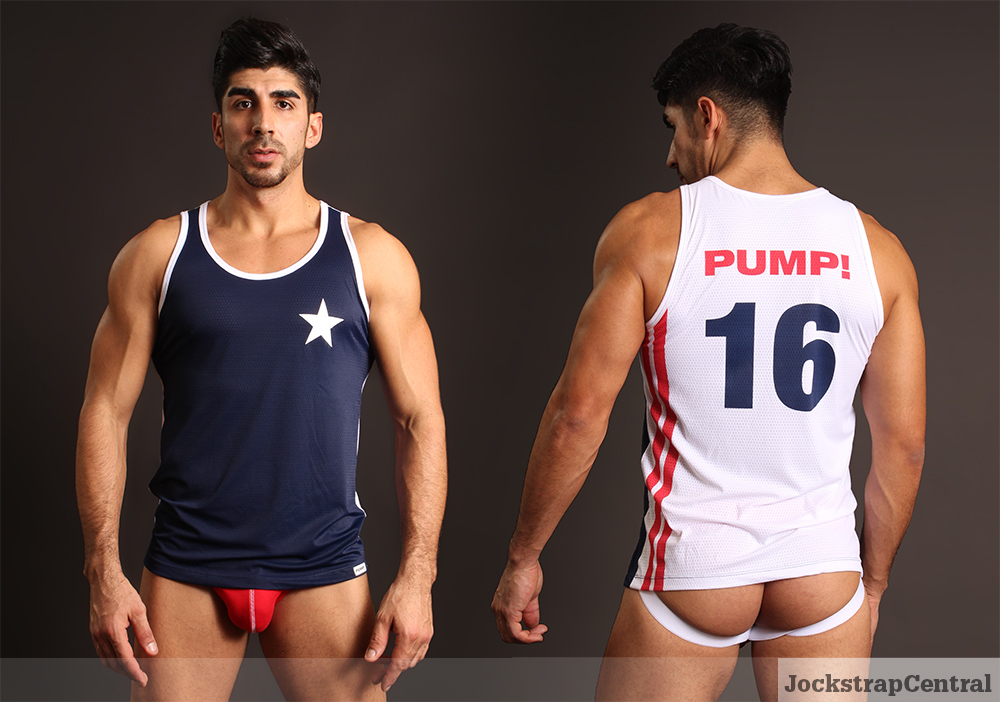 Designed in Montreal, PUMP! debuted in 2009 with underwear that combined a sense of sport with fun fashion trends all with daring ideas in jockstrap and underwear styles using only the best high-quality modern fabrics. Since launching at Jockstrap Central they have become one of their all-time and consistent best selling brands.