Boxer Barcelona, and their hot leather styles, is a new discovery for me, and I look forward to getting some of these leathers against my skin. In addition to the ever popular sporty trackpants, they have an amazing short-sleeve matching hoodie, baseball shorts in two lengths and a perforated tank-top shirt.
Prices are also reasonable compared to other European leather brand, and they use proper cow leather for there garments, for those that prefer cow over lamb. Personally I'm going to start with the short-sleeve leather hoodie and tank-top.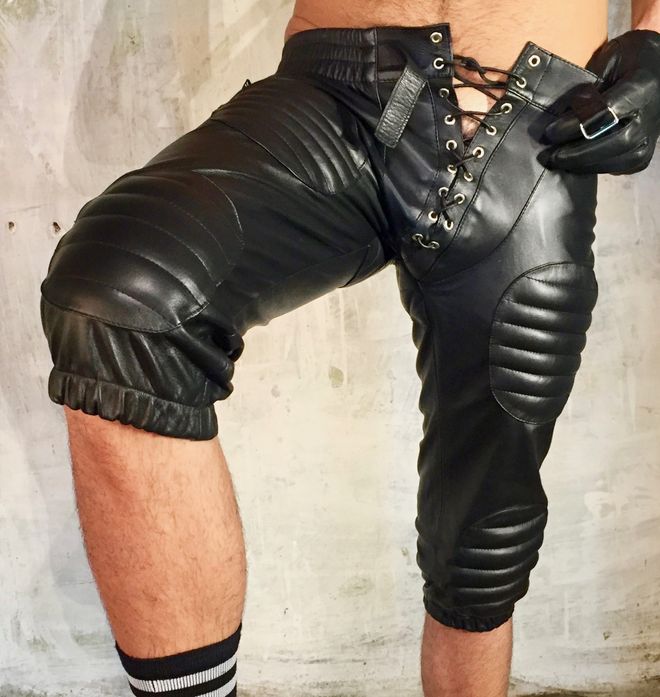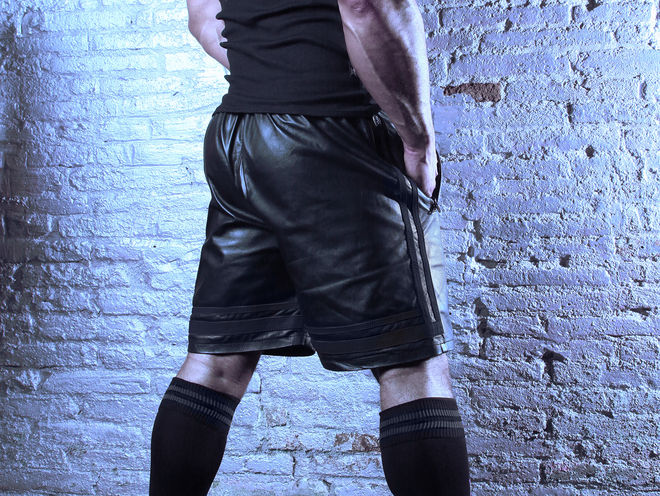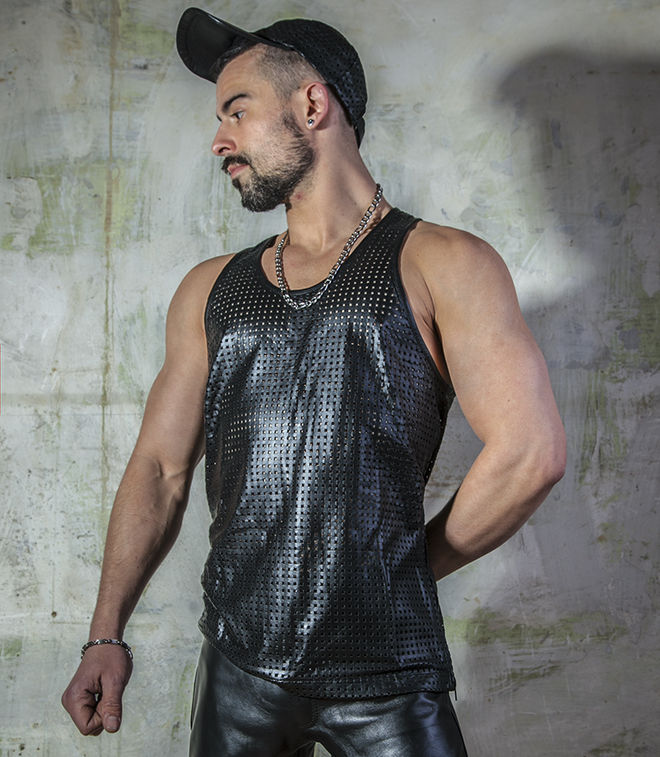 Check out the Boxer Barcelona online store or visit one of their European store locations in Barcelona, Berlin, Gran Canaria, Madrid, Montpellier, and Torremolinos. They're also stocked at fetish shops in other major European cities and London.