Looking for your first Fleshjack or just a new one, well there's no better time than now while the classics are on sale for 25%. Grab a new Classic Bottom Jack, All-American Jack or Classic Ass Jack, all best selling, um, classics, and find out what made Fleshjack the number one male sex toy. The All-American Jack comes with the Fleshjack Mouth orifice and the Original inner texture. The Classic Jack Ass comes with the Fleshjack "Jack Ass" orifice — a hot bubble butt destined to be an instant classic with the Original smooth inner canal texture. And most classic of them all the Bottom Jack comes with the Fleshjack "Bottom" orifice and the Original inner texture, the patented SuperSkin sleeve that started it all — all perfect choice for first-time buyers. You can also save over 25% off the Endurance Jack.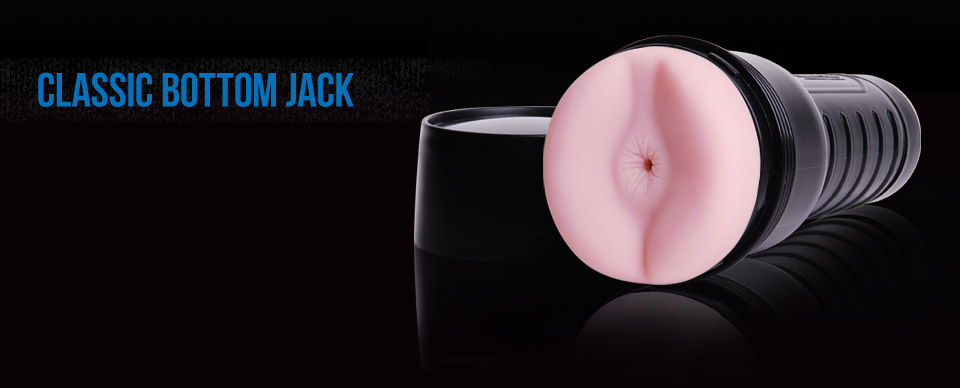 ---
About Fleshjack Classics
A timeless product, this classic Original texture will keep you happy for years to come. The Original offers a wider canal than our other sleeves, which is ideal for those with a wider than normal girth. It also has a smooth interior, which is great for those of any size who are more sensitive and want their solo session to last longer.
No matter how much our product line evolves, this progenitor of prosthetic orifices has always been in demand, and is the perfect purchase for both the connoisseur and first time buyer alike.
---
New to Fleshjack
Wondering how the Fleshjack is the number one selling sex toy? Think that's quite a claim for Fleshjack to make? Well over 5 million have been sold that there's a good reason, the Fleshjack works. Their products are high-quality, well-made and not only do the job, but they do it well. We wrote a guide to fully explain how the Fleshjack works, have a read to learn more.