These deals may be out of date!
For the latest Fleshjack sale, check out our
Latest Deals page
We've gathered all the best deals currently available on Fleshjack sex toys. At Hotgaydeals we love our Fleshjacks and love to rant about them as much as possible… and so we hunted around for the best bargains so you can save money on your very own Fleshjack. Fleshjack can be a lot of fun solo and with a partner (or partners). Fleshjack is great for those of us who prefer to top, but there are other options aside from the standard dildo such as the male g-spot.
Ways to use your Fleshjack
There is the obvious solo option: lube up your Fleshjack and have fun. With a partner, there are a whole bunch of choices: each of you having your own Fleshjack (hey maybe you're both tops)… or one of you use a Fleshjack while being topped. Your partner and you can also hold each others Fleshjack. For years you've been using your hand and well it's time for a new experience, one where your hand can't feel your dick and your dick feels everything.
Buying your Fleshjack & saving money
Pick your favorite case and sleeve (try the design your own option).
1. Visit the Fleshjack store through one of our links, look around then try to close the browser window; you might be offered a 15% discount for staying… so cancel closing the window and save.

2. Fleshjack blue case is on sale until August 25 for $5 (not valid in the EU).
3. Buy a Jack's Soda sex-in-can. Not only are they just as good as the real Fleshjack (trust us on this), they are more affordable AND you can get them for 20% for a limited time with the following code: 20JACKS if you copy that code and click here.
4. US customers get free shipping on orders over $100 (and if you pick something for $99.95, add some lube to get it over $100… which is still a better deal).
5. Check out these great Fleshjack offers: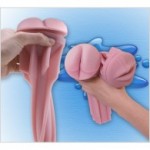 Buy 2 Sleeves, Get 1 Free (get it now)
You buy two Fleshjack sleeves of your choice and get a third for free and since there are four orifices to choose from AND six sensations you'll be able to start your own collection for every mood
Now $99.90
Regular price: $149.85
you save $49.95
Top it package (Get it now)
Two Fleshjacks: Ice Jack Bottom Vortex and Pink Mouth Wonder Wave (with Silver Case)
Now $89.95
Regular price: $139.90
you save $49.95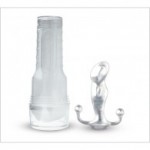 All Ice Package (get it now)
The all ice package gives you an Ice Fleshjack (with the four orifice choices and six sensations) plus an Aneros Progasm Ice g-spot toy also in clear.

Now $99.95
Regular price: $136.95
you save $37.00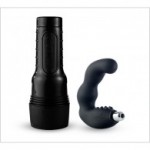 Bad Boy Package (get one now)
Original Fleshjack in black case, you choose the pink sleeve with your favorite orifice and sensation, and the bad boy male g-spot toy.
Now $109.95
Regular price: $142.90
you save $32.95
Best of both worlds (get one now)
For the man who is versatile, the best of both worlds includes a black Fleshjack case, mouth orifice sleeve in one of six sensations plus the Prostate Health Vibrator, which not only feels great, it helps you relax your prostate muscle and reduces prostate cancer.
Now $84.95
Regular price: $135.90 You save $50.95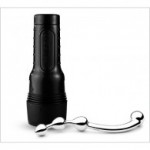 Njoy fun wand package (save now)
Get a black Fleshjack case with your choice of sleeve plus the stainless steel Njoy fun wand male g-spot toy.
Now $119.95
regular price: $155.95
you save $36.00