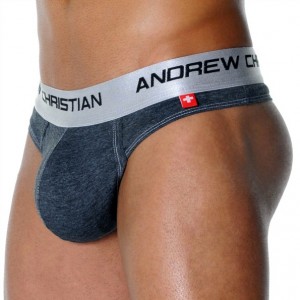 Expires today at midnight Pacific
Shock Jock Thong is made from 90% soft cotton, 10% spandex and features an extra wide silver elastic band, and features a hidden soft Active Shaping Technology cup in the front for great support and protection. The hidden cup adds up to 2 inches to your measurement. Contrast stitching down the front of the garment and along the sides adds detail to the garment.
Regular price $25.65, price with coupon $19.49.
andrewchristianshop.com will open in a new window, leaving this window open with the coupon code redeemed.