Save up to 40% off in the esmale Spring sale, starting this week! Big discounts on all your naughty sex toys! Visit out sale area at esmale.com
. Bookmark the
Other hot deals
15% off everything site-wide at Fleshjack

Everything at fleshjack.com is on sale for 15% off, including the all the custom Fleshjack Boys textures that Fleshjack is discontinuing. In fact this is the LAST WEEKEND to get a Fleshjack Boy signature sleeve featuring your favorite Fleshjack Boy (Brent Everett, Brent Corrigan, Kevin Warhol, Pierre Fitch, Marcus Mojo, Kris Evans, Dolph Lambert, Mick Lovell and Jean-Daniel Chagall). The best selling men's sex toy, Fleshjack comes in a wide range of models (many moulded from the bodies of several adult film stars) and we're big fans; we totally recommend the Fleshjack and want you to always get the best price! Grab your own Fleshjack for 15% off at Fleshjack…
The truth about slimming underwear
This review has been a low time coming. See over the last few months (or possibly more than a year) I've tried out several varieties of slimming underwear, mostly under shirts but also underwear from Andrew Christian and 2(x)-ist. While some benefit is gained (or reduced), the products I have so far reviewed did not fully hide my gut nor do they do much else such as enhance abs or pecs that just aren't there.
Free lube or Gun oil with Fleshjack purchase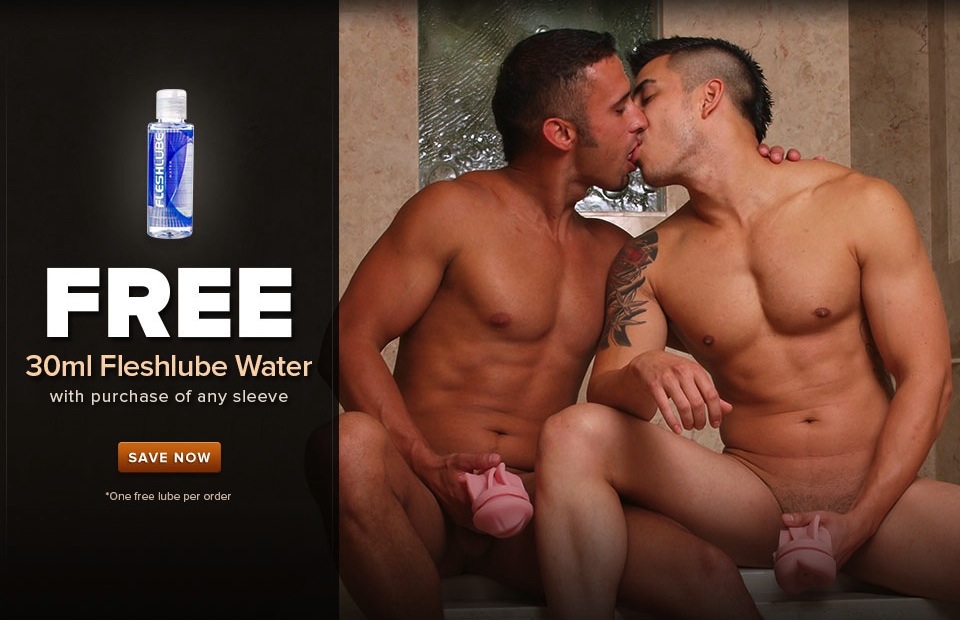 Fleshjack is giving away free Fleshlube or Gun Oil with the purchase of a Fleshjack product. Plus you can still save 15% off. PLUS! Fleshjack is discontinuing the Fleshjack Boys, wait for it, custom textures… so get one while supplies last!
Spring for a new Fleshjack for 15% off
Everything at fleshjack.com is on sale for 15% off, including the new Fleshlight Shower Mount, the compact Fleshjack Flight MD and all Fleshjack Boys toys. The best selling men's sex toy, Fleshjack comes in a wide range of models (many moulded from the bodies of several adult film stars) and we're big fans; we totally recommend the Fleshjack and want you to always get the best price! Grab your own Fleshjack for 15% off at Fleshjack…
30 percent off underwear, swimwear and clothing at Banglads
Looking for top name brand underwear or swimwear on sale? Well checkout Banglads for N2N, G-Star, Diesel, Aware Soho, Rufskin, Calvin Klein and more.