Posted on: May 26, 2011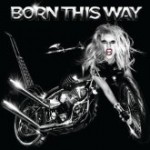 Thursday hot deal of the day!
Apparently Amazon's music servers couldn't handle the amount of people trying to buy Lady Gaga's new album, Born This Way for $0.99 earlier this week. So they're doing it again. That's right, the WHOLE album for the price of a single track, for a SECOND day! Like the last time, it's download only which means no waiting for the CD to come in the mail. Amazon has a daily album for $3 to $5, but this is the first second time it's been on sale for a mere $0.99.
Get Born This Way for only $0.99 today only
UK readers, Born This Way is the current £3.99 album of the week… not as good a deal, but still a bargain. Get Born This Way from Amazon.co.uk