Posted on: December 23, 2014
Whether you're a film buff or just enjoy a good flick, iTunes is now filled with a good selection of discounted movies, plus many other downloads from apps to music, but the best (and deepest) discounts are the deals on movies. Yes it seems Apple is making it that much easier to spend your holiday iTunes gift cards.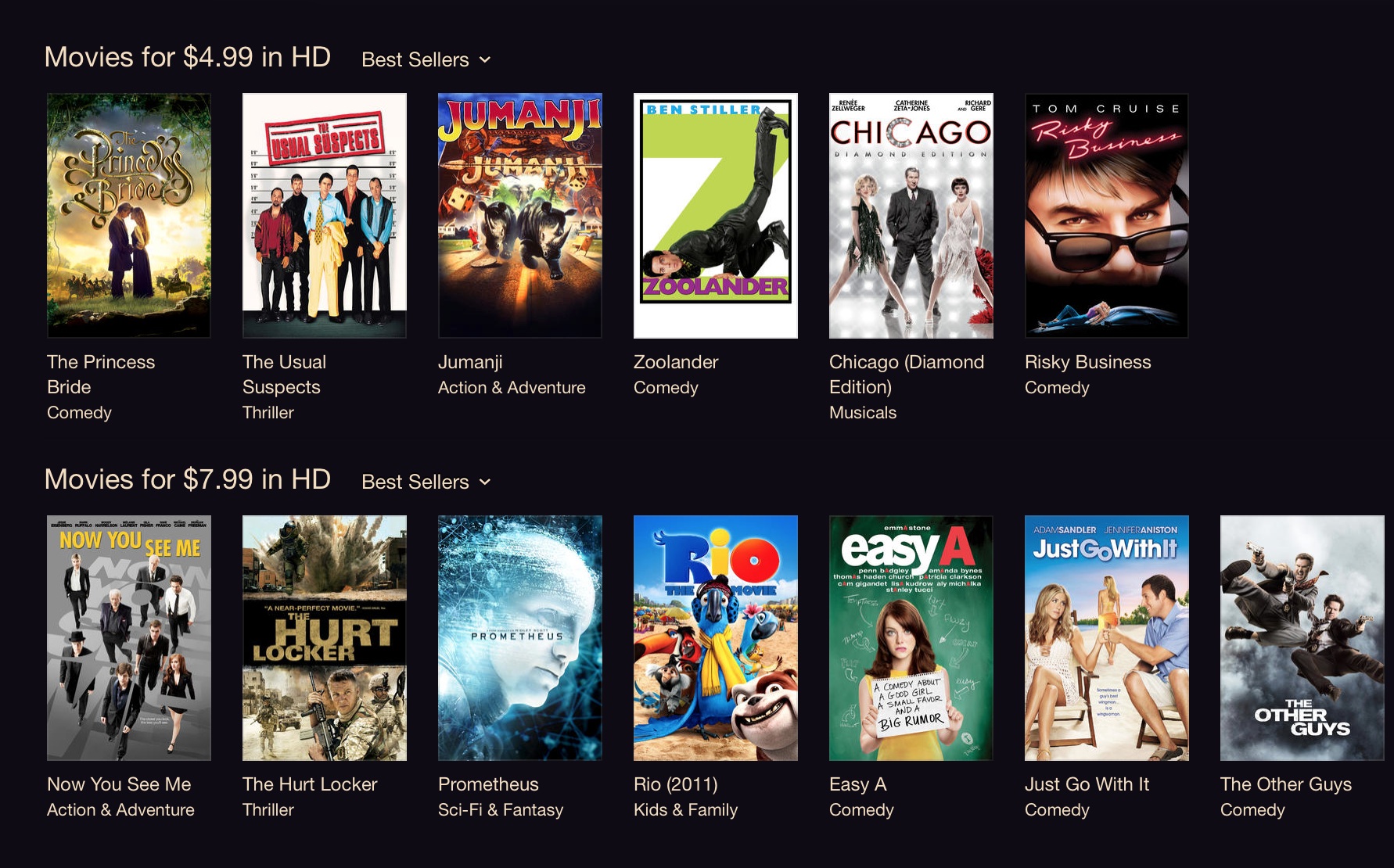 As part of the iTunes Build your movie collection promotion, Apple has select HD movies for only $4.99 (Zoolander, Jumanji, Princess Bride, CHICAGO), recent releases including Anchorman 2, The Lego Movie, Neighbors, The Other Woman or The Fault in our Stars, for $7.99 and $9.99. These prices are good discounts off the regular iTunes pricing, but the best deals are on the $5 titles (iTunes charges only $1 more for a rental).
Ahead of its home release iTunes even has the film Pride for sale or rent (though not on sale), the story of coal miners fighting the tyranny of Margaret Thatcher who found the unlikely support of a group of gay and lesbian activists in London. Really worth a watch.
Go to retailer »