Posted on: January 18, 2011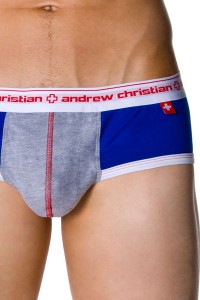 Save 21% off Andrew Christian Show-it brief in royal/heather only, for the next 48 hours (expires at 11:59pm Pacific Jan 20). Regular price: $27, with coupon code: $21.33.
This brief features the latest show-it technology with a hidden "comfy cup" that gently lifts and presents the package to the front. The horseshoe shaped inner cup is lined by soft elastic that gently aids in the lifting and adds up to 1.5 inches to a man's frontal measurement and provides the biggest enhancement of any underwear on the market currently.
[couponica]